If you are looking for a family dental practice, then look no further than Lovett Dental Sharpstown. Our team of dental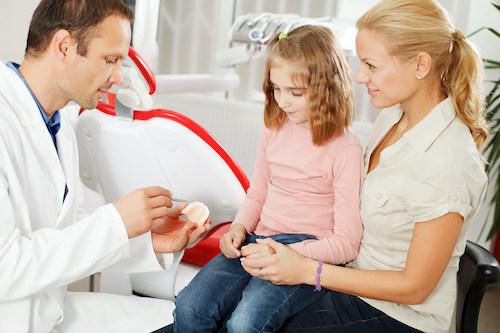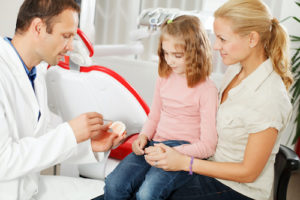 experts provides comprehensive family dentistry services to everyone in the area. With access to numerous offices, we provide everything from preventative care, such as dental cleanings, to acute care needs. With our family dentistry services, we can take care of all of your oral health care needs. Learn more about our dental services below.
Pediatric Dental Care from Lovett Dental Sharpstown
When it comes to family dentistry services, this includes pediatric dental care. We are here to take care of your entire family, and we recommend that people have their first general dental visit when their first tooth comes in. We understand that children are often not able to communicate exactly what is going on with their mouse. That is why we want to take a look at the teeth as they come in.
Furthermore, we also want to get children in the habit of going to the dentist regularly. According to information that has been published by the Centers for Disease Control and Prevention (CDC):
More than 30 percent of children have dental cavities that are not adequately treated.
More than 15 percent of children have gone more than 12 months since their last dental visit.
We want to make sure that children understand just how important it is to take care of their dental health. Therefore, we want to get them in the habit of going to the dentist twice per year for regular dental cleanings. That way, they can develop good habits now that will allow them to take care of their oral health in the future.
Adult Dental Care from Lovett Dental Sharpstown
Of course, we also take care of adults as well. As you get older, you need to take care of your own oral health. We continue to recommend that everyone invest in regular dental cleanings every 6 months. If issues happen to a rise in your mouth, this allows us to stop them before they lead to serious complications.
Some of the possible problems that we might identify include:
Issues related to the alignment of your teeth
Possible overbite or underbite issues
The development of an oral infection
Possible cavities that need to be filled
The removal of plaque and tartar
Issues related to the health of your roots
If any of these problems arise, we are here to take care of them. Our goal is to take care of your oral health needs from start to finish.
Acute Care Needs: Access to Specialists
Finally, we have worked hard to expand the wide array of services that we provide. Therefore, if we believe that you need access to a specialist, we are happy to help you. We have access to orthodontists, periodontists, and endodontists as part of our practice. Our family dentistry services include everything that you could need. Even though our general dentistry team is certainly capable of handling dental issues, we want to ensure that all of your dental needs are taken care of. Count on the team from Lovett Dental Sharpstown to take care of your oral health.
Call Lovett Dental Sharpstown Now for Friendly Family Dentistry Services
You need to take care of your oral health. At Lovett Dental Sharpstown, we are here to take care of you and your family. We have an unparalleled level of experience as well as access to the latest equipment in our field. This positions us perfectly to help you with your oral health needs. Contact our team today at 972.848.8947 to make an appointment with a dentist from our team.