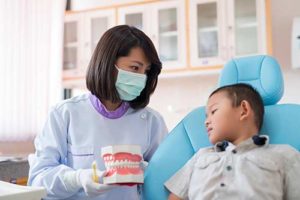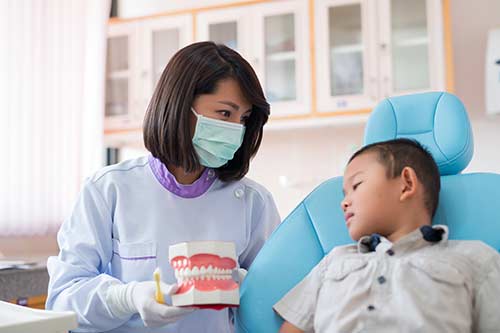 At Lovett Dental Sharpstown, we provide preventative dentistry services to promote healthy teeth and gums for our clients. Most insurance coverage pays for preventative dental care, as carriers realize it helps prevent more severe conditions that cost much more than regular checkups and cleanings. Subsequently, we offer a number of preventative dentistry options at our office in Sharpstown, Texas.
Preventive Dental Care at Lovett Dental Sharpstown
When you visit one of one general or specialty dental practitioners, you receive several services that help prevent cavities and detect problems with your teeth as early as possible. Our diagnostic services include X-rays, checkups, and the following services:
Preventative Dentistry Services Explained
If you want to keep your teeth looking great and performing their function throughout your life, consider preventative dentistry services in Sharpstown, Texas. Anything that helps you maintain great dental health falls under the category of preventive dentistry. This includes obvious services such as cleanings and checkups, but it also includes what you do at home.
During your checkup with a dental hygienist or other dental professionals at our office, you receive instructions on how to care for your teeth properly. Some of the advice we give to clients includes using softer toothbrushes, brushing twice a day, using an electric or water-powered toothbrush for greater coverage, and rinsing with an antibacterial mouthwash.
We sometimes recommend sealants to protect the creased tops of molars or resin restoration to protect teeth with thin enamel. Additionally, our preventative dental care can help the dental health of all of our clients.
What to Expect During Preventative Dental Care
The experienced general and specialty dentists at Lovett Dental Sharpstown offer flexible office hours so you can schedule your care at your convenience. Our friendly reminders make it easy to remember your appointments for cleanings and checkups.
During your annual checkup, your dentist looks for signs of gum disease, cavities, and other problems that threaten your dental health. If we find a problem, we can sometimes treat it in the same appointment. If you need fillings or other dental work, we can schedule subsequent visits at a time that is convenient for you.
As part of our pediatric preventive dentistry, we offer instructions to teach young clients how to brush their teeth effectively. If appropriate, we can offer advice on diet that can improve the oral health of your children. Fluoride treatments, sealants, and other services can help prevent cavities in baby teeth and permanent teeth.
Insurance Coverage for Preventative Dental Care
Check directly with your insurance carrier to find out what preventive dentistry services your policy covers. We accept several forms of payment to make it easy for clients to get the care they need for their families.
We also offer several ways to pay for your preventive and general dental care. This includes financing options, cash, credit cards, and additional options. Contact us for more information on our specialist services for braces and other preventive care needs.
Rest assured that you receive thorough treatment and a list of all possible care options so you can make an informed decision about your dental health. Reach out to our Lovett Dental Sharpstown team if you have any questions about your insurance coverage.
Learn More About Preventative Dentistry Services Today at Lovett Dental Sharpstown
Along with preventative dentistry services, we are a full-service dental clinic with several locations throughout Texas. The staff and dentists at Lovett Dental Sharpstown offer decades of experience and gentle dentistry techniques to put you at ease. Contact us at 281-975-5560 to schedule an appointment for preventative dental care or any other dental services for you and your entire family.