Everyone must make sure that they take care of their oral health. There are some situations where people might not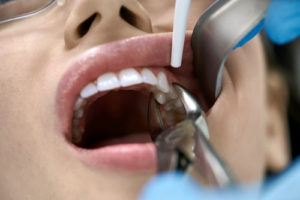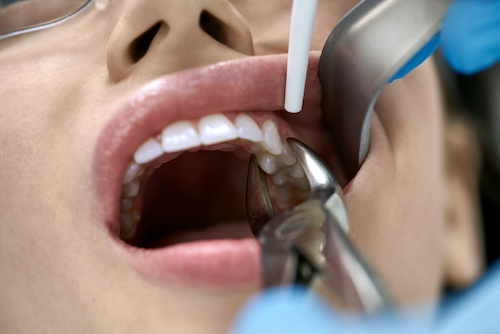 get their dental cleanings twice per year as they are supposed to. Even though we encourage people to come for their preventative care at all of our locations, the team from Lovett Dental Sharpstown is here to address acute concerns. In some cases, we understand that tooth extraction might be necessary. If you think that this might be for you, you probably have some questions and concerns. Count on our team to walk with you every step of the way.
How Does a Dentist Decide if Tooth Extraction Is Necessary?
Please understand that we will not recommend teeth extractions unless we believe it is absolutely necessary. Even though tooth decay is one of the most common reasons we recommend teeth extractions, gum disease can also play a role. Millions of adults 30 years or older show signs of gum disease every year.
Therefore, we will do everything we can to save the tooth. If we believe that tooth decay is too widespread or believe that the job is too crowded, we may recommend tooth removal. If this is necessary, we will make sure that patients are presented with all of the options. Then, we will explain to you exactly what is going to happen next.
How Do You Perform Tooth Removal Procedures?
In general, there are two broad categories into which a tooth extraction might fall. These include:
Simple Extraction: This is the most common type of attraction that we perform. With this procedure, we will apply local numbing medicine so that you will only feel pressure, not pain, as we remove the tooth. Then, we are going to use an elevator to loosen the tooth. Finally, we will use forceps to remove it.
Surgical Extraction: The other type of attraction that we might perform is called surgical extraction. This is commonly used to remove teeth that are still beneath the gum line, such as wisdom teeth. With this procedure, we commonly use both local anesthesia and IV anesthesia. We want to make sure that you are as relaxed as possible. Then, we are going to cut into the surface of your gum to expose the tooth. Finally, we will remove the tooth and close the gap.
You must take care of your mouth following the extraction procedure. You will probably be a little bit sore, so you should try not to eat anything hard or sharp and drink through a straw for the first day or two following the procedure. If anything happens, we do provide emergency services to address the issue quickly.
Are There Risks Following a Tooth Extraction?
We want to make sure that everyone understands the risk of this procedure before it happens. Even though complications and side effects are exceedingly rare, there is a chance that individuals might experience swelling of the mouth, bleeding that lasts longer than 12 hours, and they might develop an oral infection. We follow the best practices in our industry to minimize these risks as much as possible.
Count on the Team from Lovett Dental Sharpstown for Your Tooth Extraction Needs
You need to make sure that you take care of your teeth. At Lovett Dental Sharpstown, we are here to help you do exactly that. We serve individuals and families by providing access to premier dental care. There's no need to look far and wide for a dental office where you'll feel comfortable and get the high-quality treatment you expect. Give us a call today at 281-975-5560 to make an appointment with a team member.