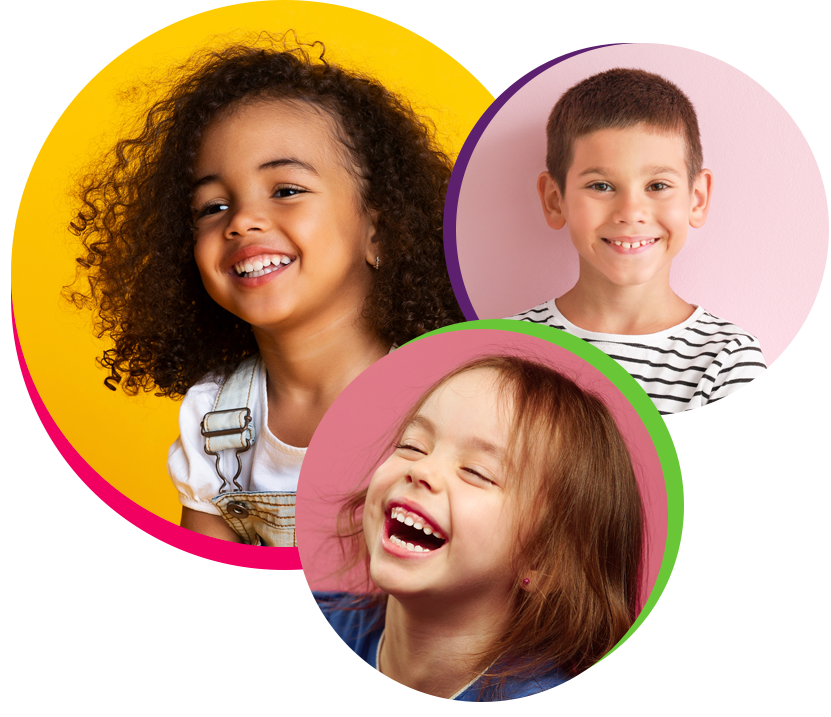 Pediatric Dentistry
Ensuring your child receives regular dental care is an essential part of ensuring that your child is healthy. Dental problems can cause pain, discomfort, and serious complications. Pediatric dentistry in Sharpstown, TX, focuses on the unique oral issues that impact children. Although dental care is part of any routine pediatric healthcare plan, nearly 20% of children don't see a dentist regularly.
Failing to take your child to a dentist can result in tooth teeth decay, gum disease, and alignment issues. Roughly 20% of children ages 5 to 11 have at least one untreated cavity, while more than 10% of kids ages 12 to 19 have at least one untreated decayed tooth. While tooth decay is easily treated and reversible, failing to address it early in children can result in lifelong dental problems. This can lead to pediatric dentistry in Sharpstown, TX, playing an important part in your child's healthcare routine.
Dental Health and Kids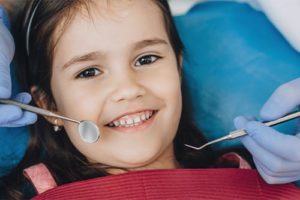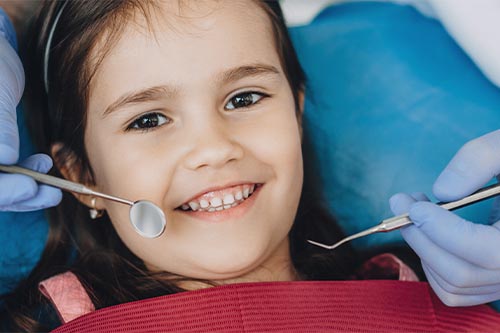 Lovett Dental Sharpstown is a family dental practice that specializes in helping you and your child learn how to properly practice oral hygiene. Children can experience things like tooth decay, plaque, and tartar, even if they don't yet have their adult teeth. Teaching your child how to brush and floss their teeth at an early age is a great way to prevent potential issues from developing.
Children under the age of six should brush their teeth at least twice a day. Mutans streptococcus is a type of germ and bacteria that feeds off of sugar and releases acids that deplete calcium in teeth, which can cause tooth decay. Early dental care from a Sharpstown, TX, family dentist is essential from an early age, as nearly 40% of children ages 2 to 5 have at least one cavity.
Several ways you can help improve your child's oral health include:
Limit sugary foods and drinks

Begin taking your child to the dentist when they turn 1

Use fluoride enriched toothpaste when your child turns 2

Ensure your child is getting enough fluoride

Teach your child how to brush their teeth at an early age
Pediatric dentistry focuses on using non-invasive and safe treatments to limit your child's chances of developing tooth decay and other dental problems.
Pediatric Dentistry in Sharpstown, TX
Children's dentistry can help guide you in making the best decisions for your child's oral health. Lovett Dental Sharpstown can provide treatments like annual checkups, fluoride treatments, dental sealants, and regular cleanings. Pediatric dentistry can also make sure that your child's adult teeth are coming in properly and can provide a variety of fluoride treatments.
The best way to make sure your child doesn't have tooth decay or any untreated cavities is to attend regular annual appointments. Our children's dentistry at Lovett Dental Sharpstown uses X-rays and other tests to make sure your child's teeth are healthy.
Another benefit of pediatric dentistry is that it can help your child receive preventative care. Dental cleanings and fluoride treatments can help purge bacteria, plaque, and tartar, preventing things like infections, gum disease, and cavities.
Making sure that bacteria and food particles aren't trapped between your child's teeth is an important way to prevent tooth decay. Cavities are the most common pediatric dental problem in the country. 
While fewer children have cavities today than in the 1970s, tooth decay is highly preventable. The earlier your child starts receiving pediatric dentistry services, the less likely they are to develop dental problems as an adult.
Choose Lovett Dental Sharpstown for Your Child's Pediatric Dentistry Needs
Improper oral hygiene can lead to a variety of problems, some of which can become quite serious. Pediatric dentistry at Lovett Dental Sharpstown ensures that your child has the best chance of achieving excellent dental health. If you would like to learn more about our pediatric dentistry services or would like to make an appointment, call us today at 281-975-5560.